Diabolik Lovers Limited V Edition English Patch
Diabolik Lovers Haunted Dark Bridal – Brought to you by Otogetranslations Group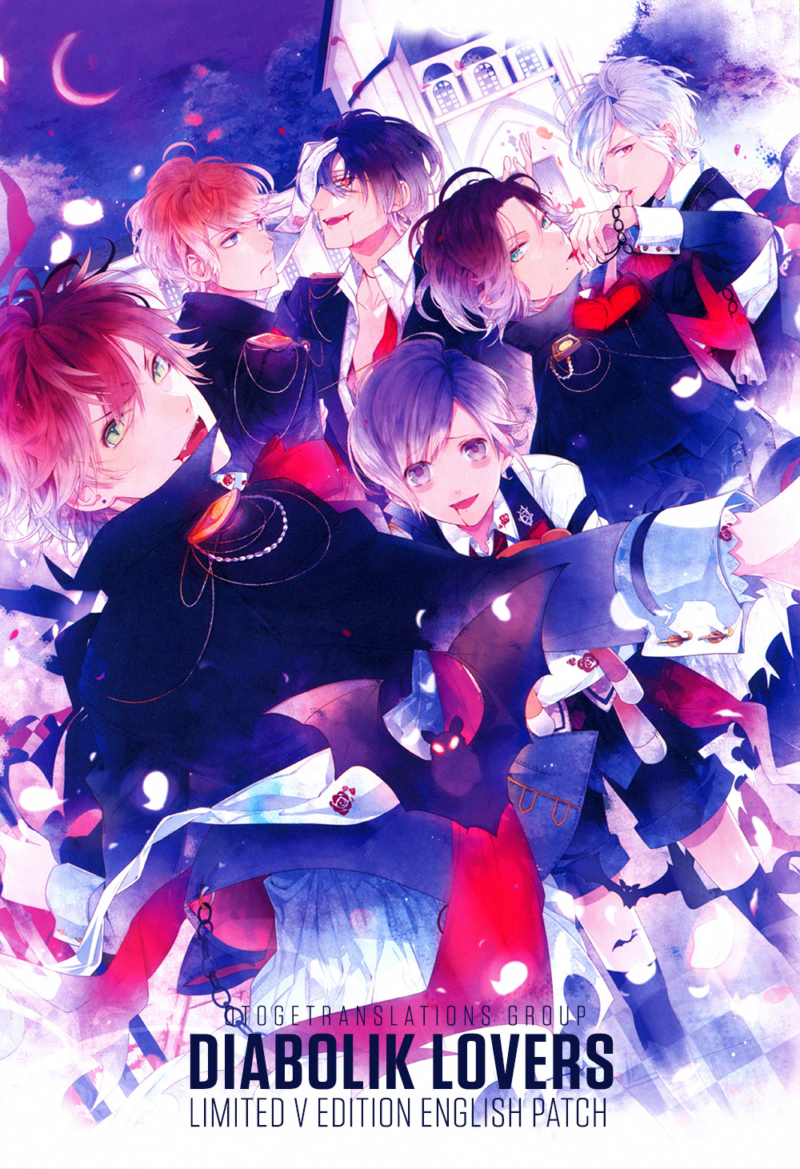 GAME
DIABOLIK LOVERS LIMITED V EDITION
ディアボリックラヴァーズ
Alias
DIABOLIK LOVERS HAUNTED DARK BRIDAL
Release date
12.19.2013
Buy from
Amazon
English patch release
08.16.2019
Developer
Rejet
Publisher
Otomate
Ratings
PG-15
Platform
Playstation Vita
INTRODUCTION
Diabolik Lovers ~Haunted Dark Bridal~ (ディアボリックラヴァーズ Diaborikku Ravāzu), abbreviated as DiaLover, is a Japanese visual novel developed by Rejet. It was released in Japan on October 11, 2012 for the PlayStation Portable. A second version of the game entitled Diabolik Lovers Limited V Edition was released for the PlayStation Vita on December 19, 2013.
The English fan translation patch for the Vita version was released on August 16, 2019.
PLOT
The heroine, Yui Komori, is a positive-thinking girl who, nevertheless, is troubled by seeing spirits and experiencing poltergeist phenomena. In her second year of high school, Yui's father, a priest, has to move overseas due to work, and she is not allowed to accompany him. Yui is instead given a certain address by her father and instructed to go live there, saying the people living there are "relatives." Yui follows her father's orders and arrives at a mysterious mansion as the address had suggested. As she explores the house, she meets the six Sakamaki brothers who don't seem "normal" and learns that they are vampires. She ends up having to choose one of them to drink her blood. So begins her journey into the darkness.
DEMO VIDEO
CHARACTERS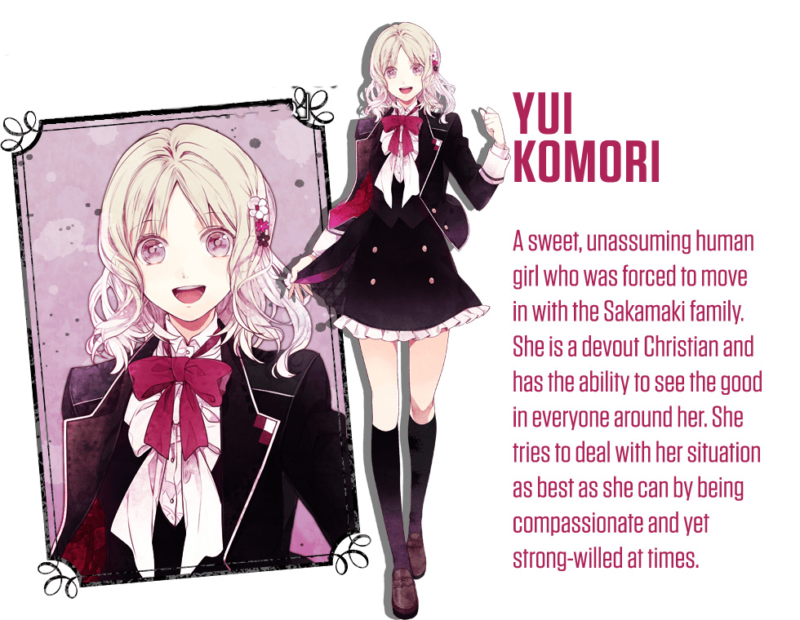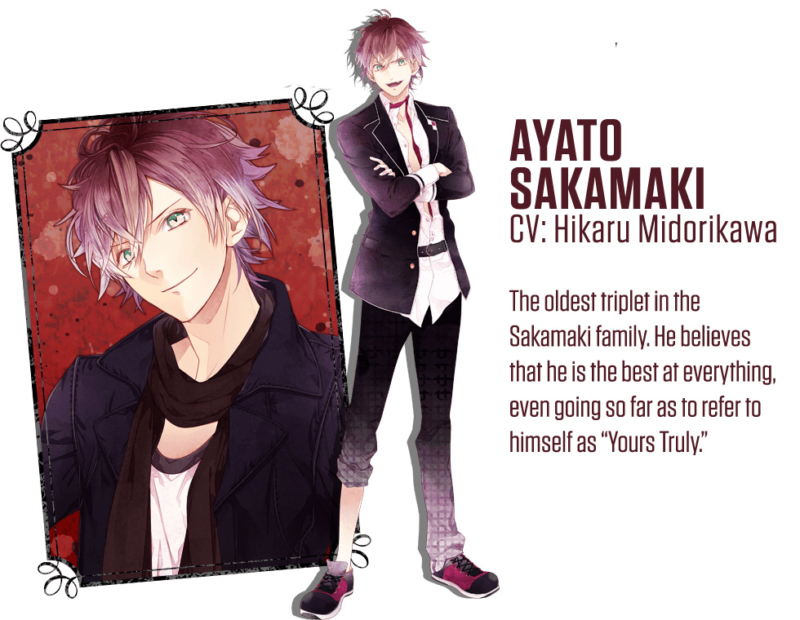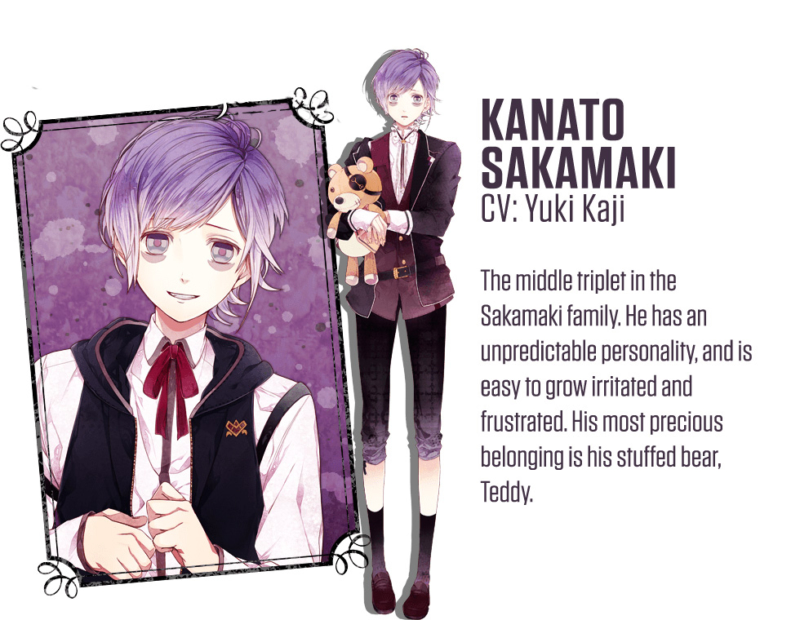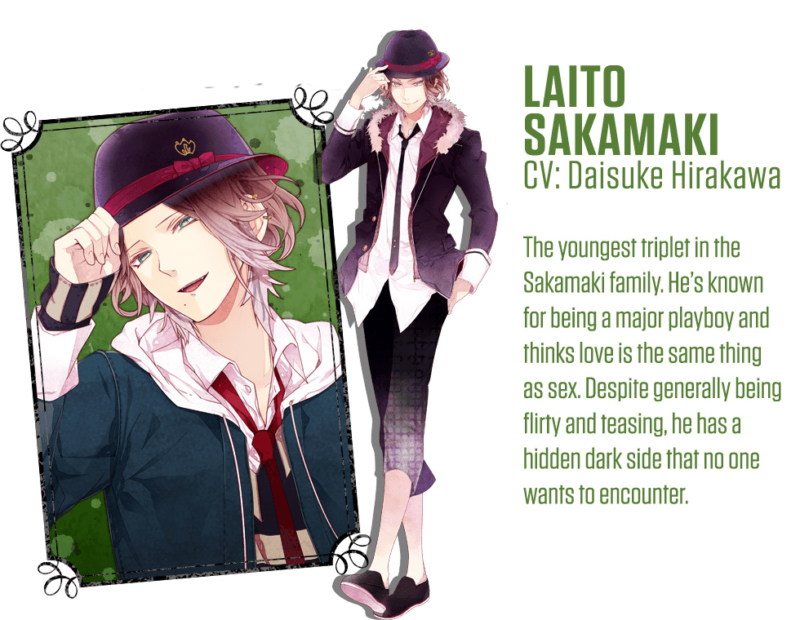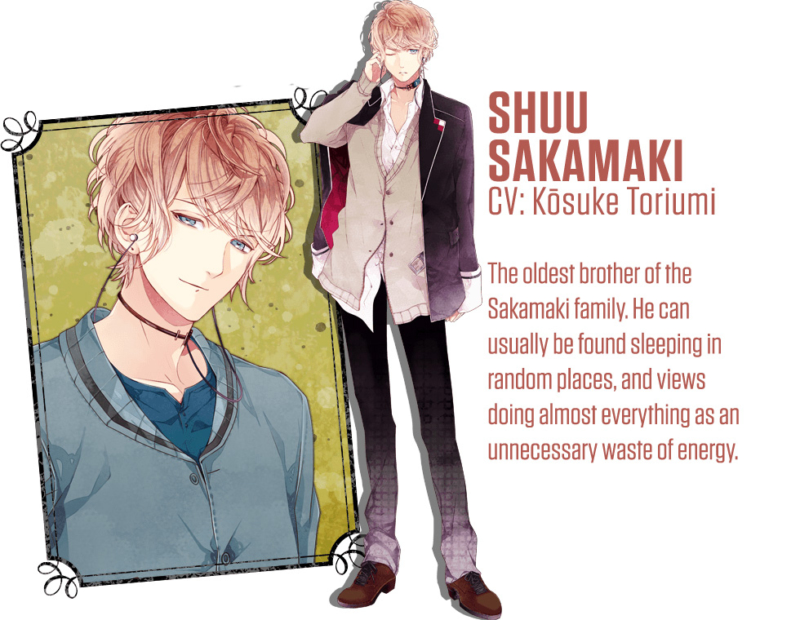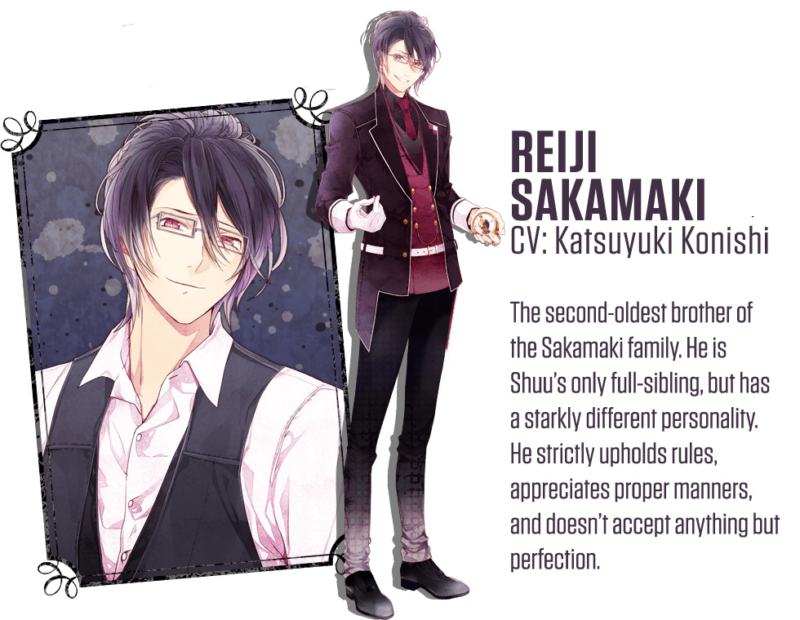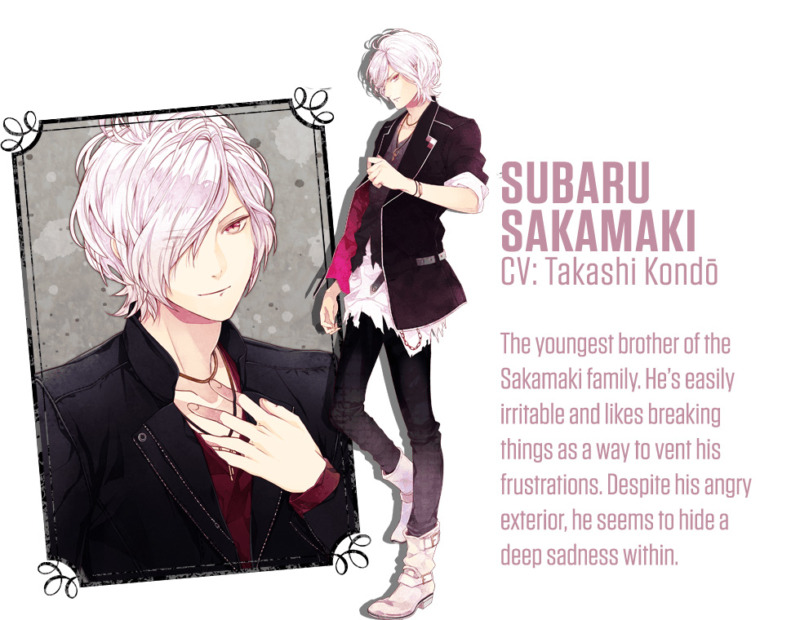 ENGLISH FAN TRANSLATION PATCH CREDITS
PATCH SPECIFICATIONS
The patch is only used for the Playstation Vita version of the game.
UNTRANSLATED
These are the things that aren't possible to translate due to hacking/coding problems.
WHAT YOU NEED
A jailbroken Playstation Vita device. You can only jailbreak your vita if your firmware is below 6.70. Otherwise, you can't use this patch.

The game itself. Either the game cart or digital version would work.

A proof of purchase. This can be a photo of your game cart with a paper that has your name/email written in, a receipt/email from Playstation Store if you bought the digital version of the game, or anything that can help us believe that you yourself purchased the game.

A PC/Laptop with internet connection.

Your Playstation Vita memory card must have at least 3GB of storage left.
STEP BY STEP
Send your proof of purchase to otomemastervn@gmail.com

I'll send you the link to our patch. It's about 250MB.

Use 7zip/winrar to extract the patch. The patch size after extracting is 2.8GB, so make sure you have enough storage in your HDD.

PLEASE DON'T SHARE OUR PATCH! We will only give the patch to those that purchased the game to support Rejet, so they can make more games. If our patch is leaked outside of those who were sent the patch, we will cease every project's translation! No more patches will be made.

If you're having trouble getting an ending of the game, you can use this guide/walkthrough written by one of our team members.
UPDATE LOG
08.16.2019: Initial v 1.0 patch release.
08.19.2019: Updated the patch to v1.1, fix Laito ecstasy 8 being frozen and an error.
FAQs
I don't have a playstation vita. Can I play this?
– No.
How to jailbreak vita?
– Your vita firmware must be 3.60 – 3.70 to be able to jailbreak it. Refers to http://vita.hacks.guide to the full instruction to jailbreak your vita.
Do you have plan to translate anything else?
– We will translate Diabolik Lovers More;Blood Limited V Edition next. But we will stop if our patch is leaked outside of those who were sent it.
Updating…